Keep Your Mercedes-Benz Running with Routine Oil Changes at Aldersons Mercedes-Benz Lubbock
Ask anyone who owns a car, they'll tell you that the most important part of vehicle ownership is keeping up with routine maintenance. Oil changes are quick and easy, so there's minimal interruption to your daily life in the Lubbock area, so why not schedule your next appointment today? We'll even help you sort out a schedule that fits your unique lifestyle and vehicle needs in the Levelland and Wolfforth areas and beyond!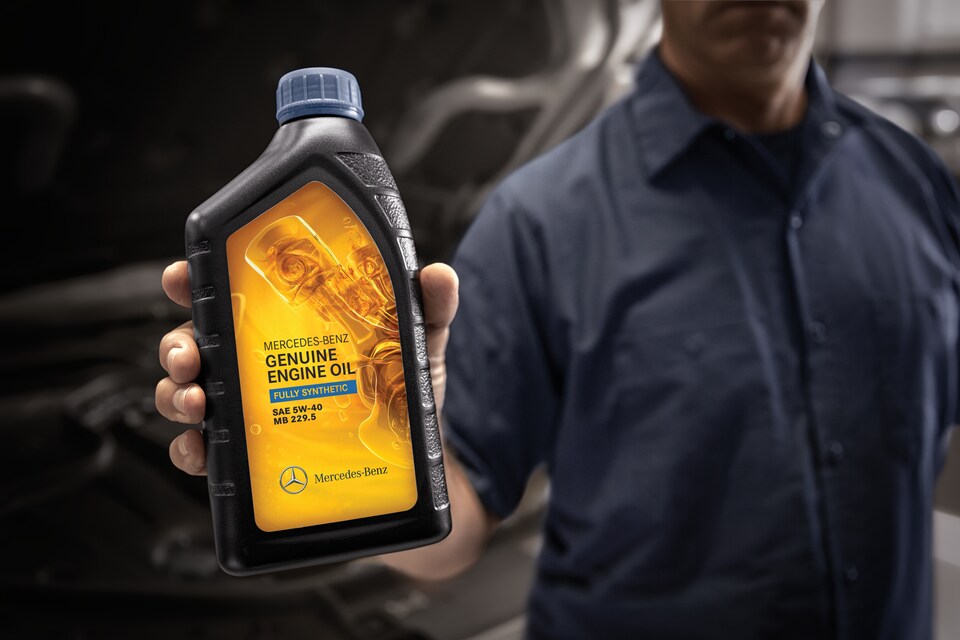 Top Reasons to Keep Up with Your Oil Changes in Lubbock
Maintaining Engine Lubrication
Think about your Mercedes-Benz and all the moving parts it has. Now think about all those parts moving at a high speed. If they're not properly lubricated they will rub together, creating heat that will wear down the engine. This excess friction and heat can severely damage certain components, causing you costly repairs in the future.
Increases Fuel Economy
Improperly lubricated engine parts can directly relate to gas mileage. With fresh, clean oil your fuel efficiency will be increased, thanks to proper engine lubrication. According to the US Department of Energy, if you keep up with your routine oil changes, you can improve your gas mileage by nearly 2%. For many cars, that can be nearly an entire gallon of gas worth of savings for a year.
Helps Remove Dirt Particles and Sludge
Dirt is impossible to avoid, try as you might, whenever you drive down the roads of Plainview TX, Amarillo, and beyond, dirt particles make their way into your engine. They can be deadly to engines if they aren't removed quickly. Dirt can cause corrosion and cause extra repairs down the line. As oil ages, it breaks down and turns into what is known as sludge. Sludge decreases the effectiveness of the oil at removing particles and lubrication. Changing your oil regularly helps keep dirt and sludge from clogging up your engine.
Keeps Your Vehicle Running Like It Should, Longer
This is arguably the most important reason to keep up with your routine oil changes. By preventing excess wear and tear as well as removing buildup and particles, your vehicle and it's components will last longer, so you'll spend less down the line on repairs.
Synthetic vs Conventional Oil
Synthetic oil and conventional oil are similar, but offer different considerations for your vehicle. Synthetic oil is somewhat man-made, from a base oil, powder additives, and an oil that helps even the distribution of additives. The biggest difference between synthetic and conventional oil is the level of refinement. First developed in 1929, synthetic oil came about thanks to new technology and improvements, there came a need for oil that could handle a wider range of temperatures and conditions. Synthetic oil will last longer than conventional oils, so you can go longer between changes. It's important to always consult with your trusted technicians at Aldersons European Motors Lubbock to be sure that your Mercedes-Benz is getting the appropriate oil changes it needs.
Schedule your next oil change appointment with us today and we'll make sure that your vehicle gets the high quality attention to detail that it deserves, so you can get back to your daily life.